USA Embassy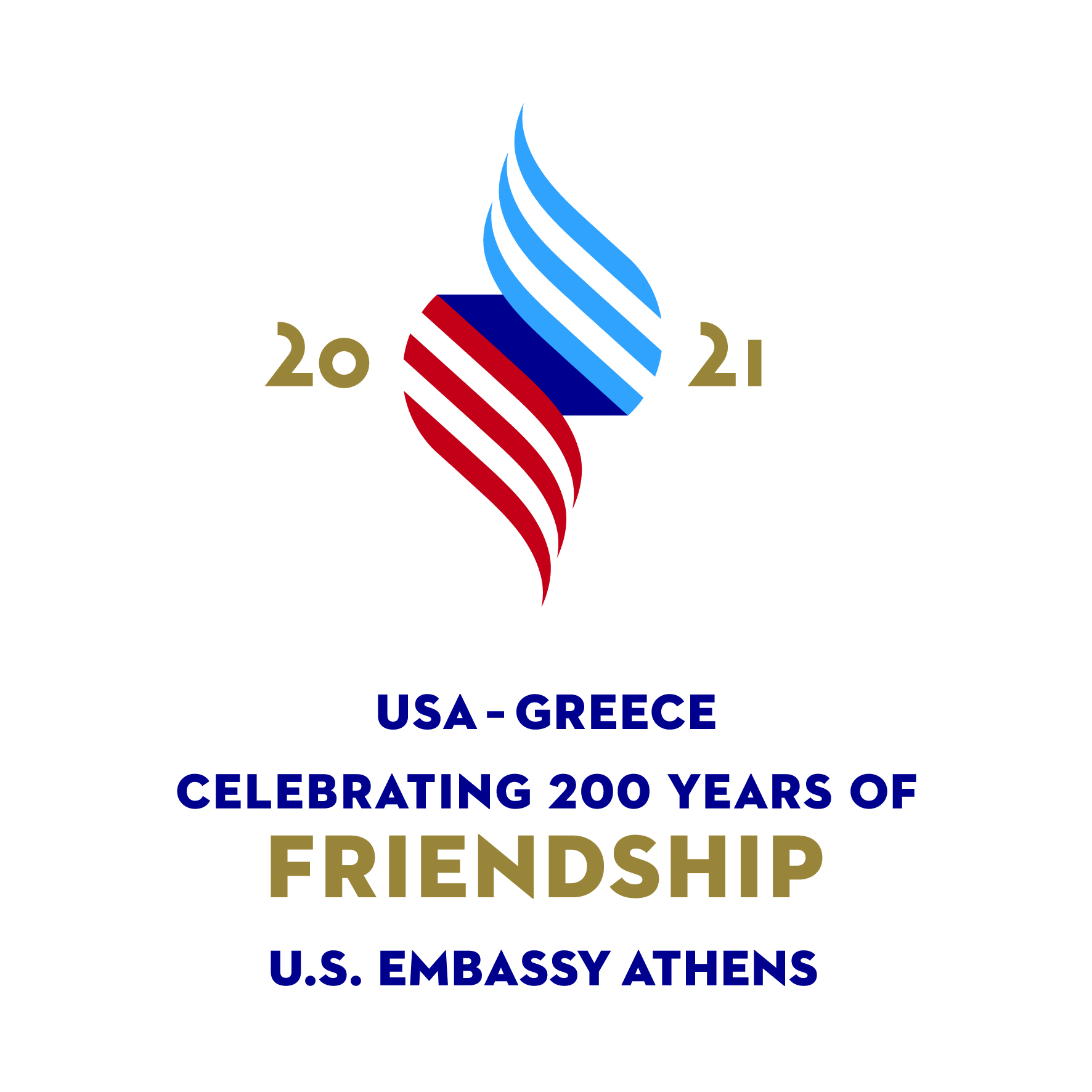 Ambassador Pyatt's Greeting
On behalf of the U.S. Mission to Greece, it is my great pleasure to support the "Walking with the Philhellenes" program organized by the Society for the Environment and Cultural Heritage, Elliniki Etaireia. This innovative digital project highlights the stories of four American Philhellenes who 200 years ago proudly supported Greece, the birthplace of democracy, in its fight for freedom.
Greece has recognized the efforts and contributions of these four Americans -- Edward Everett, Dr. Samuel Gridley Howe, Jonathan Peckham Miller, and Daniel Webster -- in their shared fight for Greek independence by naming Athenian streets in their honor. We are excited that people walking the ancient streets of Athens will have a chance to learn more about the history of the "American Philhellene" movement, and some of the first people who championed our shared democratic values, and help launched the beginning of our countries' remarkable friendship.
Americans' pride in our democracy, a gift from ancient Athens, galvanized many to support the Greek Revolution. This support for the Greek cause sparked one of America's first foreign policy debates during the formative years of our nation. American philhellenes like Samuel Gridley Howe and Jonathan P. Miller journeyed to Greece to fight alongside their Greek comrades-in-arms. Meanwhile, back in the United States, Americans from all walks of life, including Edward Everett and Daniel Webster, strongly advocated for the Greek cause. Others, including many women, formed philhellenic committees to raise funds and provide humanitarian assistance.
We are proud to include "Walking with the Philhellenes" in the Embassy's "USA and Greece: Celebrating 200 Years of Friendship" campaign, a year-long effort to celebrate the birth of the modern Greek state and the two hundred years of friendship between our countries. Partnering with cultural and educational institutions, cities, and individual citizens, and complementing the Greece 2021 Committee's commemorative events, we seek to honor the unwavering bond between our democracies and look toward a future based on our shared commitment to freedom, equal opportunity, and equal justice before the law.
American society has been enriched from its earliest days by our relationship with Greece and the Greek people, and two hundred years later, mutual respect, innovation, and regional cooperation continue to distinguish the alliance between our nations. The United States will continue to proudly stand by our trusted Ally, and I am optimistic about all that our two countries and peoples can achieve together. Ζήτω η Ελλάδα! Ζήτω η Αμερική!