Pierre-Jean de Béranger
( 1780 - 1857 )
France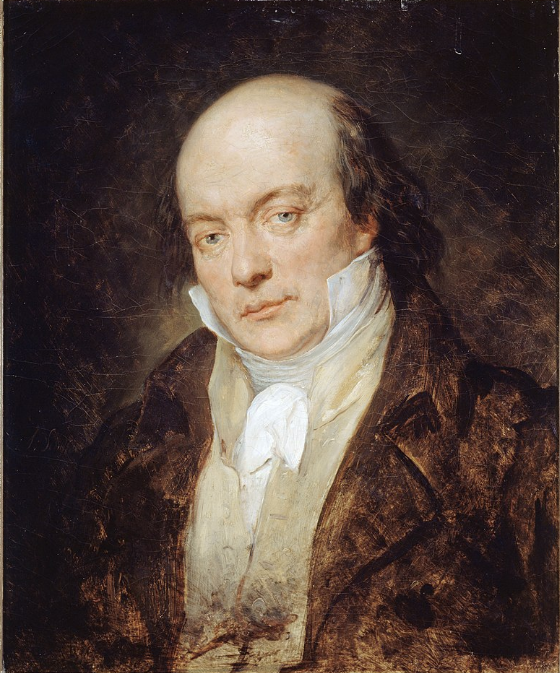 The poet and chansonnier (songwriter) Pierre-Jean de Béranger was born in 1780 in Paris. In his early life he engaged in humble occupations, working as a printer and a university clerk; he also joined his father on several of the latter's failed business ventures. His acquaintance with Lucien Bonaparte, brother of the French emperor, was a landmark event. Lucien Bonaparte was a great fan of the plain, vibrant, passionate style of Béranger's poetry and verse, evident in songs such as "Le Roi d'Yvetot", "Le Sénateur", and "Le Petit Homme Gris". As his rise coincided with that of Bonapartism in France, so his fall coincided with the Bourbon Restoration. The liberal content of his patriotic songs and poems was considered subversive and damaging to the French monarchy after 1815, as the nostalgia for the Napoleonic triumphs came across strongly in his work. Moreover, the anticlerical nature of much of his output was clear, causing the reaction of the Catholic clergy, a pillar of the reign of Louis XVIII. Even more worrying was the fact that the medium for the radical content of his poetry was immediately accessible verse, whose folk qualities made it immensely popular. His clash with the restored Ancien Régime culminated in a three-month imprisonment, during which he continued to be productive and creative, composing a series of songs. Not discouraged by this ordeal, he continued to criticise the Old Regime and attended the events that led to the July 1830 Revolution in Paris, which toppled Charles X and brought Louis-Philippe, the "citizen-king", to the throne of France. Unconventional throughout his life, he rejected all honours, including admission to the Academy and membership to the National Assembly. Béranger's poetry was very popular with the Greek revolutionaries, as it supported their struggle against the Ottoman Empire. Many of his poems are inspired by the sacrifice and suffering of the Greek rebels. His best-known works inspired by the 1821 War of Independence are "Le Voyage Imaginaire" and "Psara". A characteristic excerpt from "Psara" follows, in which sympathy for the Greeks is coupled with a condemnation of the policy of the Holy Alliance that dominated Europe:
Europe, herself to slavery condemned, in thought had said:
"Here let a nation, to be formed of freemen, rear its head!"
But quick a cry,
"Peace, peace!" is heard in tones that anger bode;
'Tis from the Chiefs whom God in scorn on Europe hath bestowed.
Bad was the pattern Byron set – with danger was it fraught;
So to their lips his early death a smile of pleasure brought.
Christ's very temple for the scene of foul abuse let's take;
No Kings in Christendom will think of vengeance for His sake!
Béranger died in 1857 in Paris.