John Henry Hill & Frances Maria Hill
( 1791-1882 - 1799-1884 )
United States of America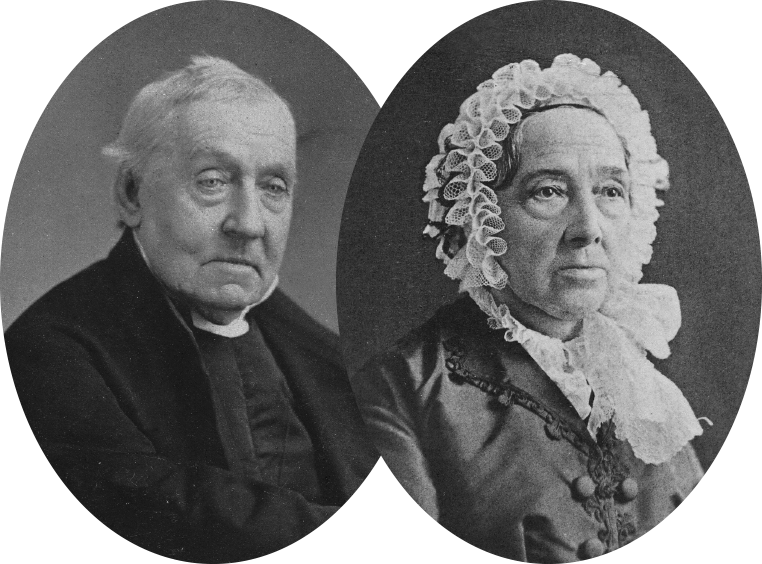 John Henry Hill and Frances Maria Hill were American missionaries and educators.
John Hill was born on September 11, 1791, in New York. He attended Columbia College and went on to work in commercial and banking fields. In May 1830 he was ordained a deacon and one month later became a priest of the Episcopal Church.
Frances Hill (née Mulligan) was born in New York City on July 10, 1799. The scion of a wealthy family, she received home schooling. In 1821 she married John Hill.
In October 1830, John and Frances Hill left Boston for Greece to serve as volunteer missionaries. In December, they arrived on Tinos, where they stayed until the spring of 1831. Then they settled in Athens, where in July of the same year they founded the first school for girls in Greece, as well as a school for boys.
In 1834, at the suggestion of King Otto, the Hill couple inaugurated the first school in Greece to train young women to become teachers and staff schools in the Greek provinces. One year later, the Hills founded the first kindergarten in Greece.
In recognition of the Hills' significant contribution, in February 1836 Otto awarded the couple a gold medal. Their fame spread rapidly, and wealthy Athenian families sought to have their daughters attend the Hill couple's schools. In 1837, the Hills established an all-girl tuition-based boarding school.
In the spring of 1842, the newspaper Aion accused the Hills of using their educational activities as a vehicle for conversion to Protestantism. The investigation conducted by the Greek authorities proved that the accusation was unsubstantiated. However, the ordeal affected Frances' health, resulting in only an all-girl kindergarten, primary school and vocational school operating the following school year. Many years later, in 1869, Frances pioneered the establishment of a private school for girls, the Hill Institute.
In 1881, on the 50th anniversary of the opening of the Hill couple's first school, the minister of Education, Spyridon Romas, conveyed to the Hills in writing the gratitude of King George I for the substantial work they had accomplished.
John Hill died in Athens in the summer of 1882. In recognition of his outstanding contribution to Greece, his funeral was held at public expense; on display was the Order of the Commander of the Redeemer, which had been conferred on him during his lifetime but which he had not accepted, since he retained his U.S. citizenship.
Frances Hill died in the summer of 1884 and was buried alongside her husband. Such was the esteem in which she was held by the Greek society that her funeral was attended by the prime minister, Harilaos Trikoupis, among many dignitaries.
On the Hills' grave, a stele was erected by the Municipality of Athens in gratitude for their work, which continues to this day, with the operation of the Hill Memorial School.