Johann Jakob Meyer
( 1798- 1826 )
Switzerland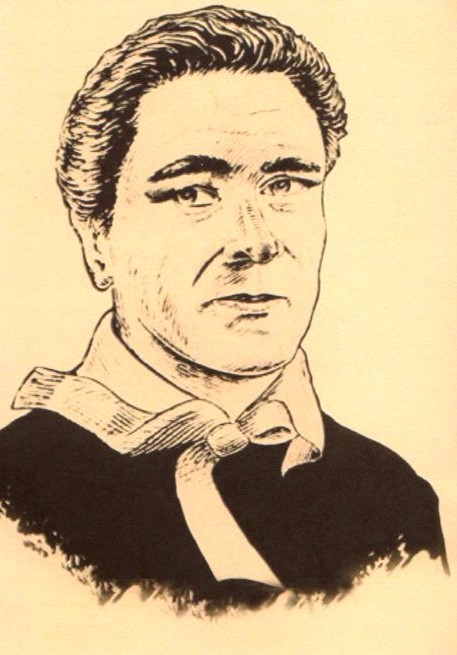 A Swiss philhellene, editor of Ellinika Chronika, a newspaper in besieged Missolonghi. He studied medicine at the University of Freiburg and came to Greece in 1821 to settle at Missolonghi. He converted to the Orthodox faith and married a local girl, Altani Inglezou; together, they run a hospital in her house.
When Leicester Stanhope came to Missolonghi as representative of the Philhellenic Committee of London, he brought a printing press to publish a Greek newspaper. His acquaintance with Meyer resulted in 1822 in the publication of Ellinika Chronika (Hellenic Chronicles). Known for his anti-Greek views, Thomas Maitland, British Commissioner of the Ionian Islands, found himself in the crosshairs of the first two-page edition.
The first edition of Ellinika Chronika came out on January 1, 1824, and the last one on February 20, 1826, when the printing press became a casualty of the Ottoman bombardment. The newspaper editor was the teacher Dimitrios Pavlidis from Zagora, Pelion, who used a heavily archaised form of modern Greek.
Meyer is frequently mentioned in Military Memoirs by Nikolaos Kossomoulis: " The Swiss doctor and publisher was also a warrior; he fought in the fortifications that Kütahı constantly struggled to fill up with soil. But the Greeks would free them by digging pits underneath. The Despot's bastions were nearby; the Turks were some 40m away; Mitzios Kontogiannis and Mr Meyer, publisher of Ellinika Chronika, who had been decorated with a medal at that time, had taken up positions there."
In its two years of publication, Ellinika Chronika circulated throughout the revolutionary country, carrying the news of the struggle, especially of Missolonghi. It also featured literature and poetry, as well as international news and updates on the stance of the Great Powers. A liberal, Meyer expressed views for democracy and liberty. Even the liberal Mavrokordatos considered Meyer dangerous for his criticism of the rulers. Nevertheless, Mavrokordatos appointed him to the city council in 1824.
Meyer, alongside with three other memoirists – Kossomoulis, Spyromilios, and Artemios Michos – is the most important source of information on the Missolonghi events. His journal of the siege over the course of a few months leading up to the sortie is an invaluable account of the dramatic events. The poet Georgios Drossinis collected the entries concerning the siege and published them in book form in 1926 under Meyer's name as The Diary of the Siege of Missolonghi 1825-1826.
The end of the great Swiss Philhellene was fitting for his life: He died along with his entire family during the heroic sortie; he is commemorated in the city's Memorial. Aikaterini Koumarianou, K. Papalexandrou, and N.E. Skiadas wrote about Meyer as editor of the first newspaper on the soil of revolutionary Greece.