Percy Shelley
( 1792 - 1822 )
United Kingdom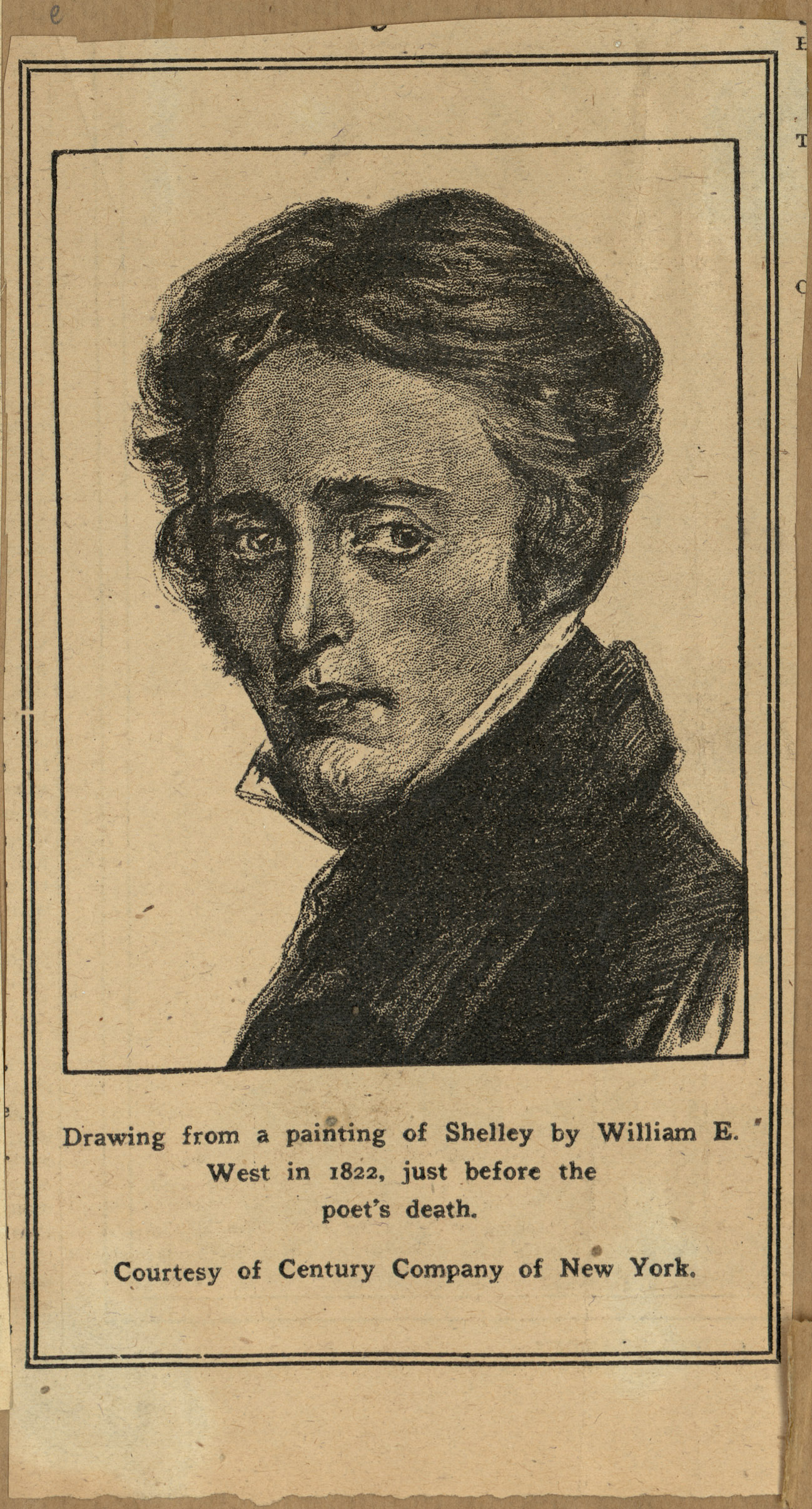 "We are all Greeks", proclaimed Percy Shelley in the preface to his iconic verse drama Hellas; and the poet goes on to explain how Greece is the birthplace of European civilisation: "Our laws, our literature, our religion, our arts have their root in Greece. But for Greece, Rome, the instructor, the conqueror, or the metropolis of our ancestors, would have spread no illumination with her arms, and we might still have been savages and idolaters…" Not only did Shelley feel that Greece was his homeland, but through his work he rallied Europeans to support the Greek war for independence.
Born into an aristocratic family, Percy Bysshe Shelley (Sussex 1792 - Livorno 1822) received a classical education at Eton and Oxford. Unconventional since his teenage years, as a student he published the pamphlet "The Necessity of Atheism"; as a result, he was rusticated for contumacy from Oxford, his father disowned him, and he was regarded as a radical.
His personal life was similarly turbulent. After a failed marriage, he fled with his second wife, Mary Shelley – later known for her Gothic novel Frankenstein, or Modern Prometheus – to France, Switzerland, and Italy. In 1818, the couple travelled to several cities, including Florence, Rome, and Pisa; the latter was a turning point in the emergence of the philhellene Shelley. It was in Pisa that the poet associated with the group known as the Circle of Pisa, gathered around the Metropolitan Ignatius of Hungary and Wallachia, which sought an active role in Greek affairs. One of the members was Alexandros Mavrokordatos, who worked with the Shelleys for the Greek revolution, contributing fiery pieces to the British press. At that time, the poet also passed on his enthusiasm for the Greek cause to Byron, who was at that time absorbed in the Italian revolutionary movement of the Carbonari.
Based on news reports and information obtained through Mavrokordatos, Shelley composed in the autumn of 1821 a poem of 1100 verses titled Hellas, which he dedicated to Mavrokordatos. Hellas was published in January 1822, with the hope that it would encourage its readership to send funds and supplies to rebellious Greece. The poet's untimely death from drowning in Italy prevented him from realising his dream and visiting Greece. A month before his thirtieth birthday, Shelley drowned in a sudden storm in the Gulf of La Spezia while returning from Livorno in his boat, Don Juan (named after Byron's satirical epic).
However, both Percy and Mary deserve a lot of credit for Lord Byron's philhellenic sentiments; after Shelley's death, Byron decided to go to Greece (1823), where he offered his life to the Greek struggle for independence. Today, the two great Romantic poets continue to meet in Plaka, in the heart of Athens, where the streets named after them intersect. On the intersection of the two streets, one can have an unobstructed view of the Acropolis.
George Mylonas
Art historian