Ambroise Firmin Didot
( 1790 - 1876. )
France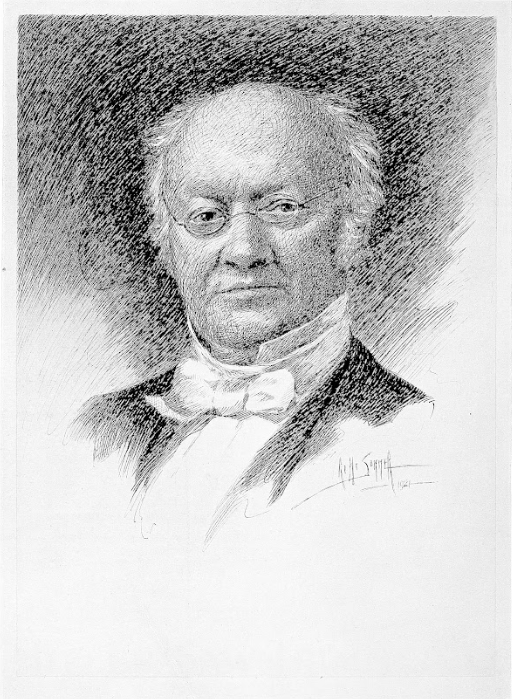 Ambroise Firmin Didot was born in 1790 in Paris. The son of Firmin Didot, a well-known printer and publisher, he continued the long tradition in printing of the Didot family. A personal friend of Adamantios Korais, he attended, at the latter's urging, courses at the Kydonia School under the tutelage of Theophilos Kairis and Benjamin of Lesbos to perfect his mastery of the Greek language. A supporter of the Greeks in their struggle against the Ottomans, his made a key contribution to the development of printing in revolutionary Greece. He donated the press on which the newspaper Ellinika Chronika was printed in Missolonghi, edited by the Swiss journalist Johann Jakob Meyer; he also rendered important services as secretary of the Philhellenic Committee of Paris.
He played a major role in the revival of interest in Greek classics through his collaboration with Benedictus Hase for a new edition of Henri Estienne's Thesaurus Linguae Grecae – a reference in Greek lexicography from the mid-16th century and for three centuries. In fact, Didot himself typeset the text for this monumental work. His other important publishing projects include a new edition of the Glossarium ad Scriptores Mediae et Infimae Latinitatis by the 17th-century French philologist Charles du Fresne, seigneur du Cange, and the publication of the Bibliothèque des Auteurs Grecs.
As attaché at the Embassy of France in Constantinople, he toured Asia Minor and the Middle East, publishing his travel impressions in his Notes d'un Voyage Fait dans le Levant en 1816 et 1817 (1826). His other important works include translations of the Odes d'Anacreon (1864) and Thucydides (1833), as well as his Typographical and Bibliographical Essay on the History of Wood Engraving (1863), Alde Manuce and Hellenism in Venice (1875), and Observations on French Spelling (1868). In recognition of his overall contribution, he was admitted to the French Academy; for his services to the Greek nation, he was made an honorary citizen of the city of Athens.
He died in Paris in 1876.